Jess Franco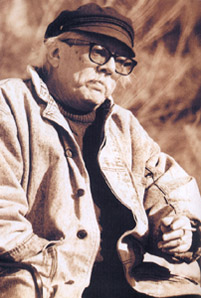 SEX, HORROR
AND ALL THAT JAZZ
An Interview with Jess Franco
by John Wisniewski
Jess Franco was born in Madrid, Spain. He first pursued a career as a jazz musician, and contributed to film soundtracks. He became a screenwriter, then an assistant director, and ultimately slipped into the role of director while often still overseeing other facets of his films.
Frequently using pseudonyms which honor jazz musicians, heís been involved with over 150 movies, most notably cult favorites like Vampiros Lesbos,Venus In Furs and Count Dracula, which starred Christopher Lee and Klaus Kinski. Francoís films frequently mix horror with sex, and Quentin Tarantino has cited him as an influence.
Horror Garage: You were the second unit director on Orson Wellesí Chimes at Midnight. Could you talk about the production?
Jess Franco: The production of Chimes at Midnight was a total mess, not because the film was too expensive, but because Orson lied with the budget and the film was ten times more expensive. You can imagine...what a disaster.
HG: Could you tell us about the first film you directed?
Jess Franco: My first film was a very humble film, with all the restrictions and problems you can imagine.
HG: Are all of your films scripted, or do you sometimes improvise?
Jess Franco: In general, I write almost all my films, but usually, I let open a good percentage to improvise, mostly the dialogue.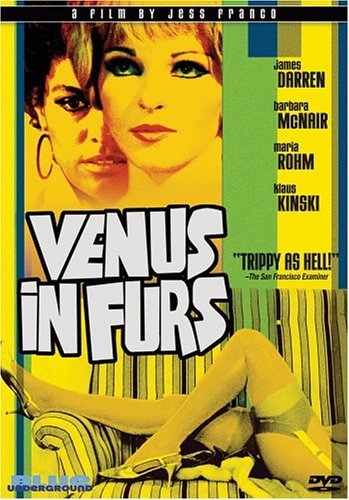 HG: Youíre also a composer, and have provided music for some of your films. Is filmmaking a collaborative effort, or is it really the work of one person?
Jess Franco: I think films are a matter of collaboration. Many times [when] I made almost everything by myself itís just a quicker way -- I have not to explain what I want. I just do it.
HG: How did you come to cast Soledad Miranda in your first film with her?
Jess Franco: Soledad Miranda started to work with me when she arrived to Madrid from deep Andalucia. She was only 16, and she [got] some little parts. She was very pretty, and I gave her sometime after the chance to play in my Dracula film. Even Christopher Lee was surprised [she was] such a best of cinema.
HG: You directed Christopher Lee in Count Dracula for Hammer Films. How was the experience?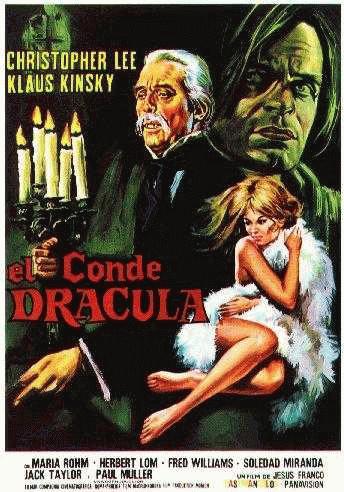 Jess Franco: My Dracula wasnít produced by Hammer Films, but by A.I.P. and Towers of London. Christopher and I became friends from this film on.
HG: Who are some of the directors who have inspired you?
Jess Franco: Orson Welles used to say when he was young that every director inspired him but the Japanese, because he didnít know one single Japanese film at that period. I cannot say the same [as] I know well the Japanese industry.
HG: do you prefer to work in the horror genre?
Jess Franco: I like horror films but my favorite are mostly the expressionist, such as Siodmackís Spriral Staircase, Murnau's Nosferatu or Fritz Lang's Mabuse.
HG: You have inspired directors such as Quentin Tarantino. Did you expect your films to have this kind of impact?
Jess Franco: I'm glad I have inspired directors like Tarantino. They inspire me every day.
HG: You've directed 150 films. Do you still enjoy making movies, or it just work?
Jess Franco: I enjoy making movies now more than ever.
HG: Which of your films do you really like, perhaps because you felt that the films weren't just assignments, but contained your personal touch?
Jess Franco: I try to make films as a personal engagement, otherwise I could do something else. I love films.
END